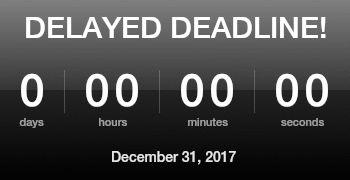 The previous deadline of 30 June 2017 is cancelled. Ports North has extended the deadline for the DRAFT study of the Cairns Shipping Development project FOUR times, once in 2014, twice in 2015 and again on the 20th December 2016. It has taken the authorities about six weeks to tell us that we now have to wait until 31st December 2017. At this rate, we may not see this project delivered until 2020. 
The deadline constantly shifts so what is the point of having it? In 2014, the project was extended beyond the government's election period and it's happening again. You can forgive our supporters for thinking this government continues to play politics by manipulating the outcome to appease Green party voters in Brisbane.
This is costing our local businesses at least $60 million a year in lost earnings, AND THE PROJECT HAS BEEN SLASHED TO ONE QUARTER OF THE ORIGINAL SIZE. The study's cost to the taxpayer is nearly $8 million alone. This is all for a project that is estimated to cost in total, about $120 million to deliver. 
In the meantime, the Townsville Port project is soon to be approved with an estimated $1.64 billion spend on upgrades. Brisbane colleagues, Cairns is NOT A SUBURB OF TOWNSVILLE. Cairns is four hours drive North of Townsville. Cairns Port services Far North Queensland which has the largest regional population in Northern Australia. 
It is too little, too late and we are getting a boutique port whether we like it or not.    
DOWNLOAD PORTS NORTH FACT SHEET             
Do you like this post?
---